Football Forum
Posts: 27880
Latest: 13-02-2016


The forum more Pars fans use to chat about DAFC than anywhere else on the web! All are welcome, just keep it good natured, please watch the language! Any inappropriate post will be deleted [no questions asked, by posting you agree to the rules]

Off Topic
Posts: 23425
Latest: 13-02-2016


This forum is for other stories not directly related to football, any story not suitable for the Football Forum will be moved to this forum by Admin. The usual rules apply though!

Admin Issues
Posts: 2663
Latest: 13-02-2016


If you have any problems with the site post here. If we have any issues we wish to inform you of then we will also post here. Do not post to ask about cards that have been given or posts removed.

Supporters Team
Posts: 18759
Latest: 19-01-2016


This forum can be used for all posts connected with the DAFC Supporters Team.

Sticky
Posts: 1289
Latest: 06-12-2015


This forum is where we will move all the good posts and info (including FAQ's] that tends to get lost. Only admin will be allowed to post here, but anybody can view them. Load Photo's for sharing use www.share2.co.uk and mark as tag 'dafc.net'

Squealadeal Prediction League
Posts: 2702
Latest: 13-02-2016


Forum for the this seasons Squealadeal Prediction League. All fixtures and results posted in here.

Pars Trading Floor
Posts: 587
Latest: 13-02-2016


Buy and Sell Pars programmes, strips and other merchandise.

Politics Forum
Posts: 6993
Latest: 12-02-2016


After the independence forum people still want to discuss politics.

New Jokes Forum
Posts: 3385
Latest: 12-02-2016


A forum for a bit of fun. remember that anything we think unsuitable will be removed. Simple!

Betting
Posts: 9327
Latest: 13-02-2016


This forum is for you to chat to others about betting. Just don't take it seriously :o) You need to be 18 or over to use this forum.

Food Forum
Posts: 19
Latest: 07-02-2016


The Food Forum is back.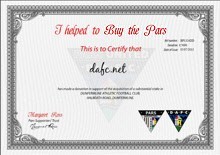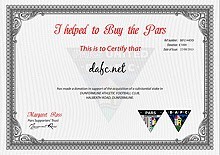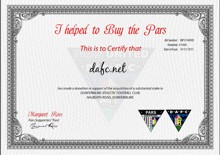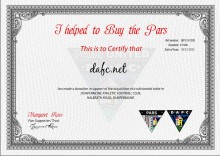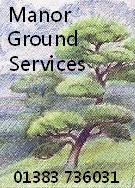 ---
Dunfermline Diary
Domiciles, PJ Molloys
Sat, 13th Feb 2016
Grease is the Word!, Alhambra
Wed, 17th Feb 2016
Eilidh Steel and Mark Neal, Thistle Tavern
Wed, 17th Feb 2016
Kirsten Adamson + Concrete Kingdoms, PJ Molloy`s
Fri, 11th Mar 2016
DAFC Sportsman's Dinner 2016, Garvock House Hotel
Sat, 19th Mar 2016
Talking Balls, Glen Pavilion
Tue, 22nd Mar 2016

---